Thank you for contacting P and R Boucher Builders Ltd., a representative will contact you shortly.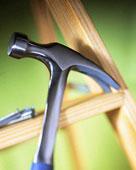 P&R Boucher Builders, Ltd. is known for its dedication to meet and exceed customer expectations for service, quality & professionalism. The company was founded in 1985 by brothers Paul & Robert Boucher. Originally from the Lowell area, both still have strong ties to the communities of the Merrimack Valley.
The concept seemed simple- provide construction services for people to standards that they would expect if they were a client themselves. Over the years, that philosophy has helped them grow into one of the premier contracting firms in the area. That commitment and culture also extends to the employees and subcontractors that they work with. Only people who are willing to meet the strict standards that they set are considered to become part of the P. & R. Boucher team.
Now located at 155 Broadway Road in Dracut, they have centralized their location to be able to better serve the diverse needs of their client base. The office setting is warm and inviting, and is very helpful for potential clients to see some of their work, as well as make decisions about products that they may use in their homes. P. & R. Boucher is committed to maintaining their focus on a Design / Build philosophy for their business, and are able to provide computer generated designs for their clients to work with.
The P. & R Boucher team looks to keep its forward thinking attitude - using technology to its fullest potential for communication, estimating and designing.

P. & R Boucher continues to look ahead, and expects to maintain its position as one of the driving forces in bringing a new perception of the contracting industry to the public- Professional, service oriented companies that offer honesty and integrity as a standard.