Thank you for contacting P and R Boucher Builders Ltd., a representative will contact you shortly.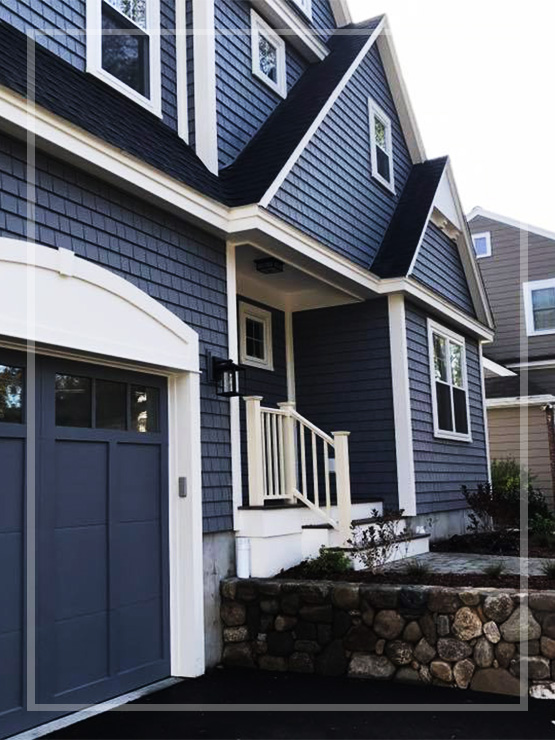 Welcome to P and R Boucher Builders Ltd.
We Create Beautiful Homes
P and R Boucher Builders Ltd. builds custom homes, additions and general renovations of any room in your home; ranging from residential to light commercial property. We are known for our dedication to meet and exceed customer expectations for service, quality & professionalism.
As the top custom home builder in Dracut we have also built strong working relationships with the area's premier architects and interior designers.
> We match the best fit for your proposed style and needs
> We will collaborate closely with you to create your custom home
> We make sure your home fits within all of your parameters
P and R Boucher Builders Ltd. is a "white glove" home builder. We handle all aspects of construction, from serving as the point of contact to resolving issues as they arise.
> Construction will be overseen by your Project Manager
> Your project manager is on site daily
> We use the highest quality building materials and techniques
Our dedication to superior design, quality assurance, and outstanding material selection is shown throughout our homes.
> We are proud to offer a continuing commitment to our homebuyers
> We work with you from conception to construction
> We accurately estimate building costs during the design process

Let's Realize Your Dream Together
P and R Boucher Builders Ltd. is the premier Dracut builder, and we pride ourselves on transforming your home into your dream space. Transforming your dream space should be an enjoyable and exciting process. That's why we believe in going above and beyond for our clients, advocating for them and their design vision and taking care of every step in the design process, big or small.
Professionalism, Integrity, and Passion.
Dedication To Excellence
---
electrical_services
Eco-Friendly Designs
We believe that sustainable building practices should come standard such as eco-friendly features and solar energy.
house
Quality Craftsmanship
Craftsmanship is a life-long discipline of quality, passion and, experience. We build homes that make us proud.
verified_user
Outstanding Materials
Our dedication to superior design, quality assurance and outstanding material selection is shown throughout our homes.
groups
Satisfied Homebuyers
There is an emphasis on meeting the diverse needs of homebuyers as they grow and change.
pin_drop
Desirable Locations
Our homes and communities are thoughtfully developed in beautiful settings throughout Dracut.
speed
Efficiency
From residential remodeling services, vinyl siding installation, maintenance and repair, and much more, to finish your job professionally and efficiently.
Our Reviews
starstarstarstarstar

The professionalism with which you approached our first meeting exceeded our expectations. A contractor who called in advance to confirm our meeting! A contractor who was on time! A contractor who asked both of us what we wanted! A contractor who listened to our answers and understood our needs! A contractor who delivered a very comprehensive proposal complete with detailed schematics and timeline!"

Matt and Jennifer.
starstarstarstarstar

John & I have been remiss in letting you know how thrilled we are with the results of our renovation project. The addition is nothing short of spectacular; everyone who visits remarks on the quality of construction and attention to details evident in every room. The house looks beautiful and is a pleasure to live in; we all enjoy cooking, living, entertaining, and being together in our newly remodeled home

Kathy and John
starstarstarstarstar

Thanks for Everything! It was a wonderful experience and the results are just great! Please thank everyone for all their super work. Best wishes for a great summer.

Rhonda N.